ON SAFARI
The word "safari" means to be out and away, to be on a journey or travelling in remote areas. It is both a physical and spiritual journey that can be undertaken in many ways. For our safaris we use comfortable, fully-open Land Rovers, specially designed to give you maximum visibility over the landscape and the animals of Samburu National Reserve, Buffalo Springs National Reserve and Kalama Conservancy, three fantastic habitats for African wildlife.
On our foot safaris we walk exploring the Kalama Mountains, among the most spectacular in Northern Kenya. In the Land Rover you are accompanied by your professional guide and by a tracker, a team that will help you to read the book of nature. We don't rush while on safari and there will be time to observe the wild animals, to see how they interact and to study their behavior and their habitats.
HOW TO READ THE BOOK OF NATURE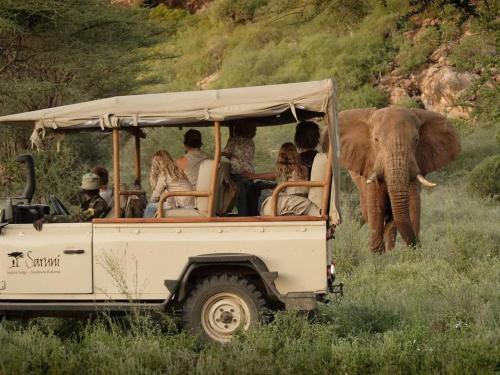 Days are normally hot, dry and sunny: the wildlife of Samburu is best seen during the early hours or late hours of the day, but we have discovered that during the central hours of the day there is a great concentration of animals along the river and no tourists. So we'll take you there to have an unforgettable experience. We also recommend night game drives, when the nocturnal species can be seen.
We'd love to take you to our secret spots, especially for bush dinner, or to the river for a picnic lunch that allows us to be with elephants, waterbuck, lion, impala, giraffe all the Samburu species that go and drink water.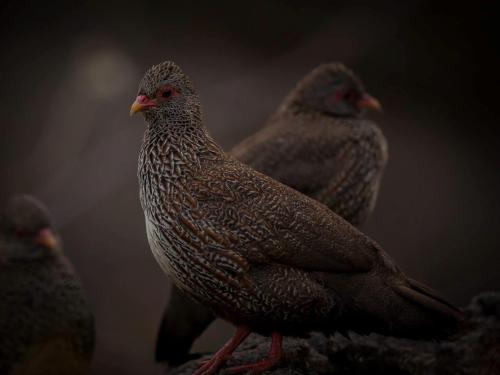 If you are passionate about birds, Samburu is your preferred park: not only the species are abundant, but the birds are very tame and can be easily spotted and photographed. Our guides are birdwatchers by instinct and by training and share your love for birds. We always carry field guides and binoculars in our vehicles. On a game walk you will feel, touch and smell the trees, the bushes, the rocks and the tracks - and even the animal droppings - that make our area unique.
To walk with the Samburu warriors in the African bush is a fantastic experience and you will learn how they use the berries and the leaves, about their traditions and about their life.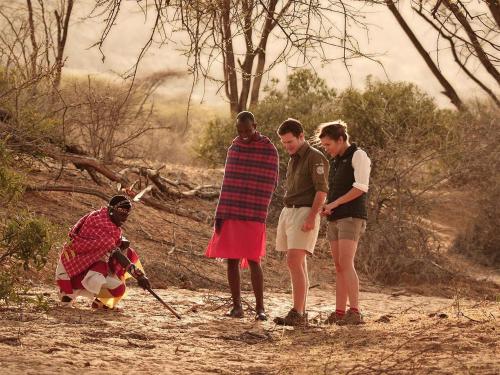 Our safaris are not only focused on wildlife but also on people, or what can be called 'cultural tourism'. We call it 'meet the neighbours'. We visit a genuine Samburu village called Kiltimany and because the local people are our neighbours and friends, we are privileged to share moments of their life. They are the ancient custodians of the land that we share with you, and as an integral part of the Saruni Samburu experience you will see how they live, how they protect the environment and in what ways they differ from other African tribes.
Be prepared for the Samburu to ask you questions too as they will be curious about you! Consider it an exchange of ideas and information.